You have been redirected to the main content area of the page.
Since 1946, we've received more than 2 million submissions from our readers.
And for the last 75 years, we've been answering each child with a personal response.
Childhood in kids' own words
In this groundbreaking book for adults, we're sharing letters from kids about their families and friends, their fears and hopes for the future, and how world events have shaped them. What we've learned is that all kids want to be heard, for us to be present and to assure them that they're loved and safe.


For Parents, Caregivers, Educators and Counselors


Dear Highlights is an unprecedented collection of conversations – letters and responses! – intended to help adults foster deeper understanding with the children in their lives.

Take a Look Inside
From the beginning, the editors at Highlights have personally answered every child who writes to us. Watch as longtime Editor in Chief, Christine French Cully talks about the letters, drawings and more that we've received over our 75-year history.
What experts are saying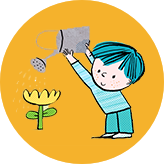 "A touching glimpse into the minds of children. Their heartfelt words and drawings vividly illustrate the joys and challenges of growing up . . . . This book is a must for anyone who genuinely wants to understand children."

―Eileen Kennedy-Moore, PhD
Psychologist and Co-Author of Growing Friendships:
A Kids' Guide to Making and Keeping Friends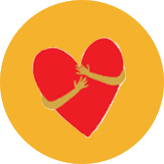 "Highlights and children. It's a bond that has entertained and comforted generations of kids — and provided material for this heart-touching book of letters and replies."

―Eileen and Jerry Spinelli


Award-winning, Best-selling Author of many
books for children, including Maniac Magee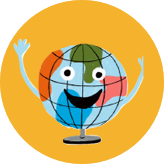 "The patient, sensible Highlights responses communicate an entire worldview of optimism and acceptance. They say over and over again: you belong; you matter; we hear you; we're here."

―

Catherine Newman


Columnist and Editor, and Author of the blog
Ben & Birdy, along with several books for adults
and children including How to Be a Person

Our podcast inspired by the book!

Helping Spark Meaningful Conversations
Longtime Editor in Chief, Christine French Cully meets with childhood experts to talk about kids' concerns, hopes and thoughts. Inspired by letters we've received for the past 75 years, we hope it helps you spark meaningful conversations with kids in your life. New episodes added weekly!

Here's What We're Talking About
Podcast episodes cover everything from navigating friendships and sibling rivalry to COVID-19 anxiety and world events! New episodes added weekly.
EXPLORE EPISODES