Shop at Highlights for Children

Get 15% off all Halloween activities, tees and totes with code EEK15.
Hundreds of Screen-Free Activities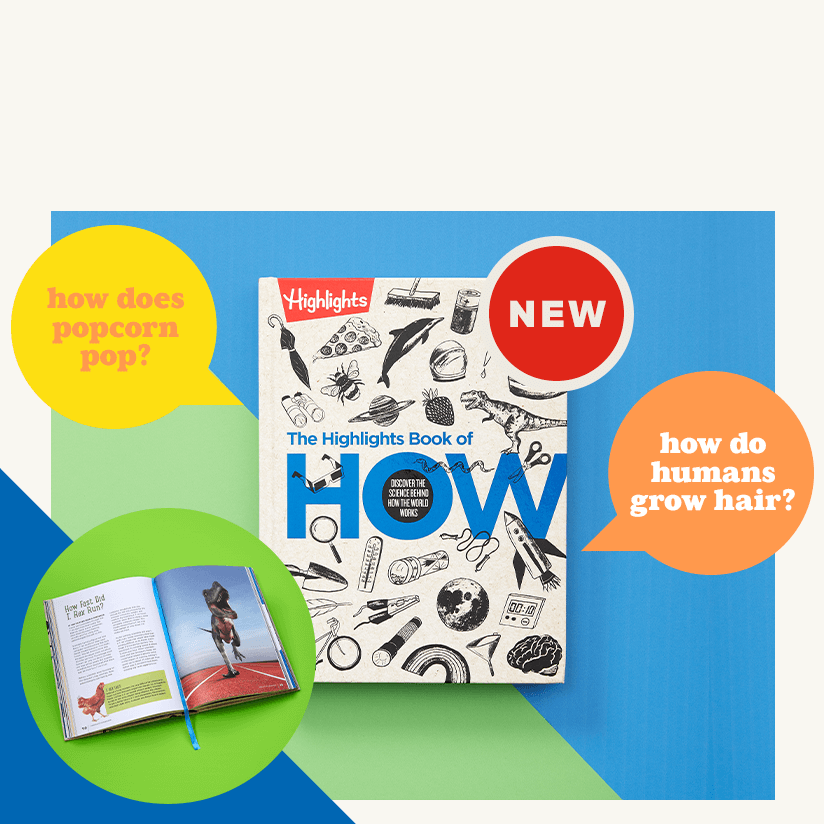 Introducing the Highlights Book of How
352 pages of answers to kids' questions, plus experiments, hands-on activities and more! Our NEW Book of How is the latest addition to our award-winning Things to Do Collection, sure to engage and inspire inquisitive kids ages 7 and up.
Need Help? Contact Customer Service