The Most Fun Way to Explore the USA!
Exclusively from the Fun with a Purpose™ experts at Highlights, Which Way USA takes your child on a state-by-state adventure through the most exciting locations in America.
With each fun and engaging puzzle book and map set, children will learn about geography, history and culture, and even practice school skills – all without ever leaving home!
A One-of-a-Kind American Travel Adventure
Which Way USA combines puzzles, map activities and a "race across the states" to make it a fun way to learn about geography for kids ages 6 and up.
Which Way USA state adventure kits include:
Illustrated, Fact-Packed State Maps that spark kids' sense of adventure
Challenging 36-Page Puzzle Books that encourage exploration of culture, history and landmarks through play
Souvenir Key Tags that kids can collect as mementos of each trip
BONUS GIFTS WITH ORDER! Full-Color 64-Page Game Guide Travel Journal that helps kids remember their journeys through the states, and a Sturdy Key-Tag Ring to keep tags organized and in place
Your Child Will Build Skills Through Play
Which Way USA isn't just about puzzling and fact-finding… it's also a game!
Your kids will race through the puzzle challenges in each state set. The more puzzles they complete, the more points they'll earn -- helping them to out-solve the friendly competition in each book.
Your kids will have so much fun, they won't even realize they're learning!
Reinforces kids' geography, map reading and state capital skills
Broadens interests and critical thinking
Promotes logic and reasoning
Encourages an appreciation for our country
Builds excitement for school projects and family vacations
Provides a sense of accomplishment
See "Features" to learn more.
The Best Way to See All 50 States, for Kids Ages 7+
From whale watching in Alaska to touring coral reefs in the Florida Keys,
Which Way USA offers fun puzzle and map games for kids in every state!
2 State Puzzle Book and Map Sets every three weeks
Beautifully illustrated 36-page Puzzle Books filled with fun challenges and activities
Kid-friendly, geographically accurate State Maps to use in Which Way USA play – and beyond!
Collectible state License-Plate Key Tags
Boosts geography, history, social studies and problem-solving skills
BONUS GIFTS WITH ORDER! You'll get the Official Game Guide Travel Journal and Sturdy Key-Tag Ring with your first shipment
When you order WHICH WAY USA™ Club today, we'll send you your first State Set for just $7.95, plus $2.98 shipping and handling. We'll also include a second State Set plus bonus Game Guide Travel Journal and Key-Tag Ring FREE! We'll then send 2 State Sets about every three weeks for just $7.95 per State Set, plus $2.98 shipping and handling, conveniently charged to your credit card. 
There is no minimum number of state sets to buy, and you are free to cancel at any time. You can return any shipment you don't want at our expense and receive a full refund credited to your account. Your satisfaction is 100% guaranteed.
Your first shipment will arrive within 2 to 4 weeks. All payments are in U.S. dollars. State sales tax will be added to orders where applicable.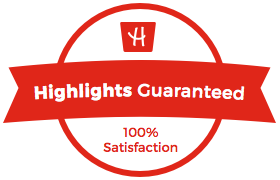 Our Guarantee
Your satisfaction is 100% guaranteed. You may return any shipment and owe nothing. If you wish to cancel an order or stop a shipment, just give us a call.