Premium School Success Pack Second Grade
Ages 6-9
SKU #A9245-M
Help your child sharpen their school skills with the School Success Pack for Second Grade. Highlights blends age-appropriate skills practice with our famous puzzles and humorous touches (like jokes and illustrations) to help engage kids and make learning fun. When this kind of practice doesn't seem like work, kids are excited and more willing to learn.
The award-winning Second Grade Big Fun Workbook is filled with lessons like cursive writing, vocabulary, reading, addition and subtraction, multiplication, map skills and more! The book aligns with school standards and has an introduction with easy tips for parents.
The other practice books also blend learning activities with puzzles to make skills practice easy and fun. They also encourage fine motor skills, hand-eye coordination, critical thinking, logic, following directions, attention to detail and more.
This pack includes:
Second Grade Big Fun Workbook – 256 pages, with a certificate of achievement and answers at the back
Write-On Wipe-Off Let's Write Cursive – 56 pages; spiral-bound to lie flat for easier writing; with dry-erase marker plus easy instructions and QR codes to watch animated handwriting tutorials
Second Grade Learning Fun Workbook: Reading and Writing – handwriting, opinion writing, narrative writing, grammar, vocabulary, rhyming and phonics; 48 pages
Second Grade Learning Fun Workbook: Subtraction – up to 3-digit problems to solve, word problems, mental subtraction and understanding place value; 48 pages
Puzzle Readers Level 2: Kit and Kaboodle Go Camping – 32-page reader that combines story with puzzles to boost reading confidence and vocabulary
School Success Learning Guide – with tips for parents
Heavy-duty, reusable zipper bag to protect your books
The premium pack has even more!
"Whoo" wouldn't like a friendly Owl Lunch Tote? It's insulated and has an adjustable shoulder strap for hands-free carrying. It's great to hold lunch or snacks for school.
Fun on the Farm Puzzle Book With Pencils and Toppers will make solving puzzles feel extra special. This 64-page themed puzzle book comes with 5 colored pencils (black, blue, green, red, yellow), each topped with a farm animal eraser: a cow, pig, bunny, dog and chick.
Together, the components of this Premium School Success Pack for second grade will help your child have a great start to the new school year!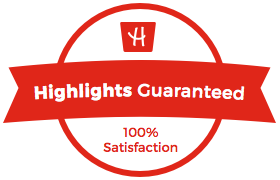 Our Guarantee
Your satisfaction is 100% guaranteed. You may return any shipment and owe nothing. If you wish to cancel an order or stop a shipment, just give us a call.
The Best Fits for Their Age