Let's Grow! Play & Learn Subscription Boxes
Ages 0-2
Parent and Baby Activities to Enjoy Every Day!

Let's Grow Play & Learn Subscription boxes deliver fun and learning right to your door!
Themed around moments that parents and little ones experience together, Let's Grow Subscription boxes are more than just baby and toddler activities. Each box is carefully crafted to help you and your child find fun, memorable experiences within the activities you do every day.
Best. Box. Ever.
With every delivery, you'll receive a box full of curated surprises that are perfect to share with your little one:
2 premium-quality, padded board books for babies and toddlers, commissioned especially for Highlights
A specially crafted, developmentally appropriate gift or toy for parent and child
Activity ideas from trusted childhood experts to use throughout the day
Laugh Together, Love Together, Grow Together
With Let's Grow, your everyday activities will become moments to remember. You'll see how easy it is to turn a visit to the grocery into a giggle-filled adventure with your little one!
Here's just a small sample of the fun:
Let's Nap
Set the stage for successful naps with sleepy-time tips, soft rhymes and a cuddly nap buddy.
Let's Take a Bath
Make tub time fun for both you and your little dipper with rub-a-dub books and a washcloth frog.
Let's Discover
Encourage your baby to understand and appreciate the exciting world around them, with help from a cuddly pup friend.
Let's Eat
Discover how much fun food can be with baby books, bibs and a bounty of activities about eating.
And so much more!
You Make the Memories. We Make It Easy.
Let's Grow Subscription boxes are specially crafted by a team of early childhood experts to bring you and your baby engaging and developmentally rich experiences in the easiest way possible.
As with all Highlights products, our mission is to help your child become curious, creative, caring and confident.
See "Features" to learn more.
Have Fun With Your Little One
From booties to "bsghetti," the early years with your child are some of the most rewarding. Make the most of those moments with Let's Grow.
Every Let's Grow Play & Learn Subscription box includes:
2 premium-quality padded board books for toddlers and babies – created exclusively by Highlights
A specially crafted toy or gift that relates to the books and the box's theme – a perfect part of baby's daily routine
Simple activity ideas and inspiration for parents and babies to share at mealtime, bedtime and throughout the day
Convenient delivery right to your door. You'll get new books and activities to enjoy every three weeks.
When you order LET'S GROW Play & Learn Subscription Boxes today, we'll send you your first Box for just $12.48, plus $3.95 shipping and handling. We'll then send a new LET'S GROW Subscription Box about every three weeks for just $24.95 each, plus $3.95 shipping and handling, conveniently charged to your credit card.

There is no minimum number of Boxes to buy, and you are free to cancel at any time. You can return any shipment you don't want at our expense and receive a full refund credited to your account. Your satisfaction is 100% guaranteed.

Your first shipment will arrive within 2 to 4 weeks. All payments are in U.S. dollars. Sales tax will be collected where applicable.

LET'S GROW is only available for U.S. delivery at this time.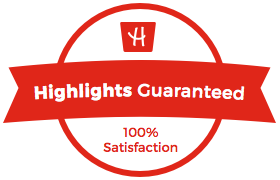 Our Guarantee
Your satisfaction is 100% guaranteed. You may return any shipment and owe nothing. If you wish to cancel an order or stop a shipment, just give us a call.