High Five Magazine One Year (12 Issues) Subscription
Ages 2-6
1 Year / 12 Issues
You Save: $42.24
Subscriptions also available for Canada

Canada:

1 Year / 12 Issues · C$59.88
Kids Love the Magazine That's All Their Own!
Your preschooler or kindergartner will love High Five magazine, because it's designed and written just for their age group. High Five is an exciting, colorful, fun-filled magazine developed by the early childhood experts at Highlights to encourage and inspire tender hearts and curious young minds.
Why Is the Sky Blue?
You've probably already experienced your little ones asking questions like this – all day long! – so you know how inquisitive and thirsty for knowledge kids this age are. High Five preschool magazines help you encourage your child's curiosity, and they give you an ideal opportunity for one-on-one fun together.
That's why High Five has stories, puzzles and activities that are expertly designed to nurture your preschooler or kindergartner's development. Every 36-page issue reinforces skills that prepare them for reading, math and other areas of learning –  but the kids only know that it's fun!
Getting Mail Is Exciting
For more than 70 years, children have been eagerly checking the mailbox, hoping to find a Highlights magazine with their name on it. Now, even 2- to 6-year-olds can experience that delight for themselves.
They'll have so much fun with each monthly issue, which is packed with read-aloud stories and poems, simple crafts and recipes, learning games, puzzles for beginners and other activities. They're the perfect magazines for kindergartners and preschoolers!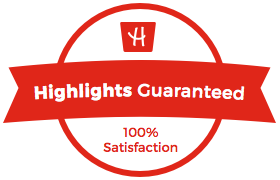 Our Guarantee
Your satisfaction is 100% guaranteed. You may return any shipment and owe nothing. If you wish to cancel an order or stop a shipment, just give us a call.
---
Grow with Highlights
Perfect for Every Age and Every Stage
Order one of our magazines now, then switch your subscription to another at any time.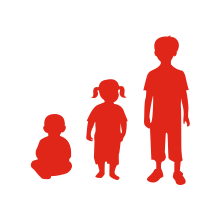 The Best Fits for Their Age