Explore It! Activity Box Subscription
Ages 3-6
Subscribe to a whole NEW way to play!
UNPACK. EXPLORE. DISCOVER.
All great explorers start as curious learners. Give your child a fun-packed boost with an adventure box full of activities that'll have them thinking (and exploring!) outside the box. Every 3 months, your young explorer will receive an Explore It delivery specially curated by Highlights experts around a kid-inspired theme. Watch the excitement unfold as they open up a world of immersive play with hands-on games and crafts, books, puzzles and more.

Parents love: That it keeps kids engaged for solo-play or family time.
Kids love: The humor, playtime variety of themes and hands-on activities.


Your child's imagination is limitless — inspire their curiosity with FUN playtime experiences.
A different theme delivered every 3 months!
Skill-building and playful learning for ages 3-6
Hands-on games, crafts and activities that inspire imaginative play
The BEST of Highlights FUN
Puzzles and books full of adventure and new discoveries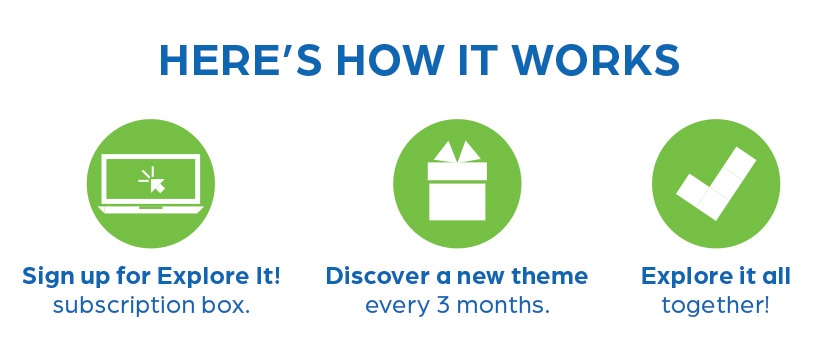 Subscribing to Explore It, gets your young adventurer an activity-packed delivery every 3 months. Join TODAY to receive the travel-themed activity box! (Travel-themed box available for a limited time. Future themes include: construction, space, pets and so many more!)


What will your child unpack and discover?

Activities that'll fuel your young explorer's imagination!
Travel Bingo Write-On Wipe-Off (includes 4 double-sided write-on wipe-off boards + 2 dry-erase markers)
Kids will look forward to long car rides with this travel bingo game, which can be played solo or with a friend! Four double-sided write-on wipe-off boards offer eight different bingo boards to choose from. Each bingo board contains items commonly found on road trips, including stoplights, trees, motorcycles, etc. When kids spot an item, they can cross it off using one of the two included dry-erase markers. Each board also features hilarious travel-related jokes that kids can read and laugh about while searching for items to win BINGO! This is the perfect game for long car rides, road trips, or family vacations.


Hidden Pictures Adventure Puzzles (96 pages + 8 pages of stickers)
Stickers bring an exciting new element to Hidden Pictures puzzles! This book is filled with full-color and black-and-white Hidden Pictures scenes about all kinds of outdoor activities and adventures, along with eight pages of vibrant stickers to mark the hidden objects — that's over 280 colorful stickers!


My First Amazing Mazes: Travel Mazes (48 pages)
Travel Mazes contains over 35 fun and colorful travel-themed mazes for the youngest puzzler, including traditional mazes, string mazes, pattern mazes and more. Beginning puzzlers will have fun and feel successful as they travel through each age-appropriate maze. They'll ride a roller coaster, help planes land safely and blast off into outer space.


All About Cars, Trains, and Planes (32 pages)
Learn about all types of travel with puzzles, activities, stories, poems, science questions, and brainteasers. Kids can search for wheels, read about trucks, sail through a boat maze and more!


Crazy Cars (52 playing cards + 2 instruction cards)
This version of Crazy Eights is perfect for kids who love vehicles. Each card features illustrations of vehicles, including buses, cars, trucks, and more. Crazy Cars helps kids develop matching and number skills while offering fun for the whole family.


Airplane Luggage Tag
Kids can travel in style with this airplane-themed luggage tag! The fun, eye-catching design in bright red stands out when traveling and adds a personal touch to a child's bag. Includes a removable card for filling out contact information, including name, address and phone number.
When you order the Explore It Activity Box Subscription today, we'll send you your first box for just $34.98, plus FREE shipping. We'll then send a new box every 3 months for just $34.98 per box, with FREE shipping, conveniently charged to your credit card.

Your first box will arrive within 7 to 10 days. All payments are in U.S. dollars. Sales tax will be collected where applicable.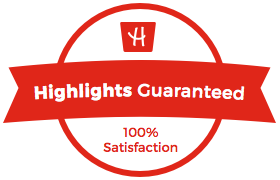 Our Guarantee
Your satisfaction is 100% guaranteed. You may return any shipment and owe nothing. If you wish to cancel an order or stop a shipment, just give us a call.