Explore It! Activity Box Subscription
Ages 3-6
Subscribe to a whole NEW way to play!
UNPACK. EXPLORE. DISCOVER.
All great explorers start as curious learners. Give your child a fun-packed boost with an adventure box full of activities that'll have them thinking (and exploring!) outside the box. Every 3 months, your young explorer will receive an Explore It delivery specially curated by Highlights experts around a kid-inspired theme. Watch the excitement unfold as they open up a world of immersive play with hands-on games and crafts, books, puzzles and more.

Parents love: That it keeps kids engaged for solo-play or family time.
Kids love: The humor, playtime variety of themes and hands-on activities.


Your child's imagination is limitless — inspire their curiosity with FUN playtime experiences.
A different theme delivered every 3 months!
Skill-building and playful learning for ages 3-6
Hands-on games, crafts and activities that inspire imaginative play
The BEST of Highlights FUN
Puzzles and books full of adventure and new discoveries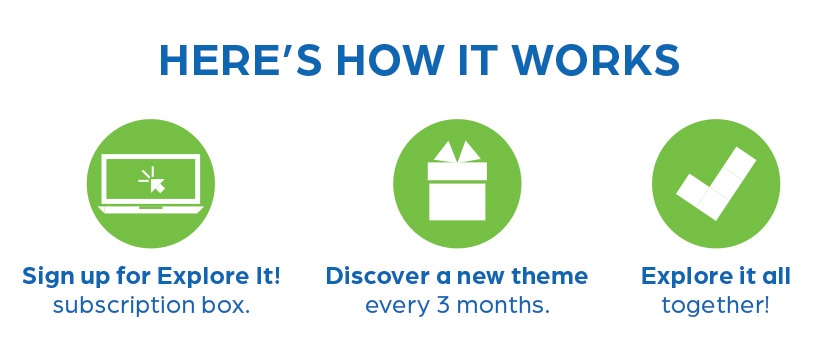 Subscribing to Explore It gets your young adventurer an activity-packed delivery every 3 months, and every delivery is a fun new theme. Join TODAY to receive the construction-themed activity box! (Construction-themed box available for a limited time. Future themes include: space, pets and so many more!)

What will your child unpack and discover?
Construction activities that'll build-up your young explorer's imagination!


Write-On Wipe-Off My First Construction Site (includes 56 write-on wipe-off dry-erase pages + 1 dry-erase marker)
Write-On Wipe-Off My First Construction Site contains more than 25 silly construction-themed Hidden Pictures puzzles, along with bonus drawing and tracing activities. Your young puzzler can enjoy every page over and over thanks to the dry-erase pages + marker. Each puzzle is specially designed to help kids ages 3–6 develop visual perception and problem-solving skills, PLUS it offers a unique first-puzzling experience. Write, erase and puzzle again!


All About Construction (32 pages)
Kids get to have fun while learning about construction through playful activities. All About Construction is packed with puzzles, activities, stories, poems, science questions and brainteasers. Your little construction enthusiast will get to match trucks, read about useful tools, go through a construction site maze and so much more!


Pretend Play Safety Vest (1 construction vest sized to fit most children)
Now your child can join the Highlights construction crew with this bright-yellow construction vest, perfect for dress up and pretend play. The Highlights logo is on the front of the vest and the back of the vest states in text "Highlights Construction Crew." Perfect for kids who love to pretend to run their own construction site or simply love feeling like a builder.


Construction Patches (1 sheet of 12 iron-on construction-themed decals)
Now your kid can display their love of construction and construction vehicles with 12 iron-on decals. Decals can be applied—with an adult's help—to the construction vest, but they don't have to only be applied there! Kids can get creative and apply them to other items of clothing or bags (with adult supervision and permission!), or wherever they want to display their passion for construction! Instructions for the applying the decals are on the insert included in the box.


Jigsaw Puzzle (1 30-piece jigsaw puzzle)
This puzzle features a vibrant construction scene, but the fun doesn't stop once it's completed. This picture puzzle is two kinds of fun – once kids solve the 30-piece puzzle, they can search the That's Silly! scene for a variety of funny images. BONUS: The instructions insert (included in the box) includes more ways to extend the play, such as acting out images in the scene. Extend the fun for everyone!


Matching Card Deck (1 sheet of 20 cut-out cards)

Kids get to enjoy hands-on fun while developing problem solving, concentration, and observational skills with this construction-themed memory matching card game. To play, cut out the 20 construction vehicle cards on the cardstock sheet, then follow the instructions to play a memory matching game. Play until you match all the construction vehicles!
Insert (1 double-sided instructional insert)

Inspire your child to take their imagination even further with this helpful list of ideas for extending the fun of the products in the construction-themed Explore It Activity Box! The paper insert contains instructions for applying the iron-on decals, instructions for the That's Silly! jigsaw puzzle and ways to extend the play, PLUS a recipe for Rocky Road Brownie Mix.
When you order the Explore It Activity Box Subscription today, we'll send you your first box for just $34.98, plus FREE shipping. We'll then send a new box every 3 months for just $34.98 per box, with FREE shipping, conveniently charged to your credit card.

Your first box will arrive within 7 to 10 days. All payments are in U.S. dollars. Sales tax will be collected where applicable.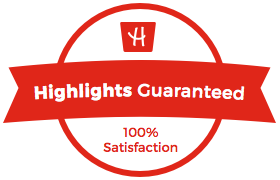 Our Guarantee
Your satisfaction is 100% guaranteed. You may return any shipment and owe nothing. If you wish to cancel an order or stop a shipment, just give us a call.