You have been redirected to the main content area of the page.
Make My Payments Easier with Easy Pay!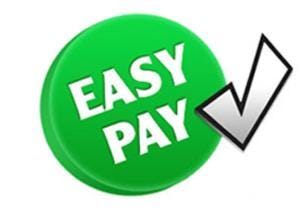 I want to save time and postage with Easy Pay!
I will be conveniently charged for each new shipment and I'll no longer need to mail a check. I can return any shipment I don't want or cancel or change my payment option at any time!
Sign up with these easy steps!
1 Log in to your account – All you need is your account #/zip code, e-mail/zip code or name/address
2 Select "Manage My Book Clubs" from the menu on the right
3 Select "Sign up for Easy Pay" below the applicable club name(s) and then provide your payment information and click "Update"
Easy Pay can be set up for any Highlights puzzle book club. If you have recently paid your balance or if you have questions, please call the Highlights Customer Care Team at 1-888-372-6433, Monday through Friday, 8 a.m. - 9 p.m. ET.