Support School Success in Only 15 Minutes a Day!
Get your child excited about learning in just 15 fun minutes! That's all it takes for kids to benefit from the 15 Minutes a Day to School Success monthly subscription box.
Get Award-Winning Skills Practice Each Month
Research shows that it takes as little as 15 minutes of practice for a child to get the most out of a learning activity. Each standards-aligned School Success box includes an award-winning blend of skills practice and Highlights puzzles that make learning enjoyable and fun – all designed to use in quick 15-minute bursts that easily fit into your day!
Turn Down the Stress and Turn Up the Fun!
With kid-friendly directions and built-in motivators like stickers and certificates, School Success boxes let kindergartners lead the way in their learning, taking the stress off both adults and kids. But you won't need to ask twice for your child to practice. The puzzles and activities are so engaging, kids will come back for more fun and learning, again and again!
Be Your Child's Cheerleader, Not Their Teacher
15 Minutes a Day to School Success makes it easy for parents to help their kids practice school skills:
Integrates practice with fun activities to increase learning enjoyment and decrease anxiety
Identifies specific skills for parents to track
Breaks practice into easy 15-minute bursts for flexibility and maximum effectiveness
Developed with teachers and parents to align with school standards and fit into real life
We've Done the Planning for You
With 15 Minutes a Day to School Success, you'll get a new box every month, filled with everything you need to support your child's kindergarten learning – all aligned to school standards and designed to be done in 15 minutes a day!
Your child will build confidence and skills as they practice:
Phonics, Sight Words, Vocabulary and Handwriting
Pre-Literacy, Comprehension, Connecting Ideas and Visual Literacy
Shapes, Number Writing and Counting
Addition, Subtraction, Logic, Sequences and Comparisons
Fine Motor Skills, Open-Ended Thinking and Creativity
Awards and Honors
The content in 15 Minutes a Day to School Success has won the following awards for excellence:
Family Choice Award
PAL (Play Advances Language) Award
Top 10 PAL Picks
National Parenting Seal of Approval
Teachers' Choice Award
NEW box delivered every month, each with:

2 Practice Books that integrate skills practice with fun activities
Bonus Book to extend the fun and learning
Quick Start guide to provide information and support for parents

PLUS, your first box includes a School Success Starter Kit, with Program Guide, Wall-Sized Progress Poster, Sticker Rewards Sheet and Double-Sided Wipe-Clean Writing Practice Board!
Aligned to school standards
Encourages resilience and independence
Promotes flexible thinking, open-mindedness and growth mindset
When you order the 15 Minutes a Day to School Success Subscription Box today, we'll send you your first box for just $12.49, plus FREE shipping. That's 50% OFF the regular price! We'll also include a School Success Starter Kit FREE! We'll then send a new box every month for just $24.98 per box, with FREE shipping, conveniently charged to your credit card.

There is no minimum number of boxes to buy, and you are free to cancel at any time. You can return any box you don't want at our expense and receive a full refund credited to your account. Your satisfaction is 100% guaranteed.
When kids complete the Kindergarten level, we'll begin shipping boxes from Grade 1, the next level up in 15 Minutes a Day to School Success. If you feel like your child is ready for the next level sooner, or if you feel the Preschool level would be more appropriate for your child, just give us a call to switch at any time. It's free and easy!
Your first box will arrive within 7 to 10 days. All payments are in U.S. dollars. Sales tax will be collected where applicable.
Receive special edition products available only to 15 Minutes a Day to School Success subscribers! When you subscribe to 15 Minutes a Day to School Success, you will receive exclusive opportunities to purchase products as they become available. We will provide advance notice of these special offerings with full descriptions, pricing and instructions on how to notify us if you do not wish to receive them.
Your first box includes a FREE School Success Starter Kit with:
Program Guide
Wall-Sized Progress Poster
Sticker Rewards Sheet
Double-Sided Wipe-Clean Practice Board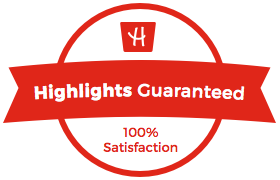 Our Guarantee
Your satisfaction is 100% guaranteed. You may return any shipment and owe nothing. If you wish to cancel an order or stop a shipment, just give us a call.