Top Secret Adventures Book Club
Ages 7+
1 New Adventure Set Every Few Weeks
A Mysterious, Worldwide Detective Game for Kids!
Your child can explore the world, capture a villain, solve a mystery and still be home in time for dinner with Highlights Top Secret Adventures club!
Visit a New Country with Every Kit
Each mystery kit is a kid's world travel guide, puzzle challenge and detective game all rolled into one.
The carefully designed activities, games, puzzles, facts and photographs bring the wonders of the world to your child one country at a time.
 With each kit, your child will:

First – Crack the code in the mission assignment letter
Next – Dig for clues in the challenging Puzzle Book and fact-packed Guidebook
Then – Follow the clues to complete the mission
Interactive Learning Play
The puzzle-solving, clue-finding fun engages kids while:

Teaching geography
Encouraging problem-solving
Inspiring interest in world cultures
Building confidence and a sense of accomplishment
Where Will Your Child Go?
Your child will learn about the people, culture, history, terrain and geography of this exciting country, before moving on to more adventures in:
Australia
Mexico
Italy
Egypt
And more!
Top Secret Adventures takes your child on expeditions to the most mysterious and interesting places on Earth. Short of hopping on a jet, it's the best way for kids to learn about the world we share.
See "Features" to learn more.
Indulge Your Child's Curiosity and Love of Intrigue!
Hunt for suspects in Tutankhamun's tomb in Egypt.
Ride an elephant through the streets of Darjeeling, India.
Or have some solyanka for lunch and enjoy the Bolshoi Ballet in Russia.
Each Top Secret Adventures Mystery Kit brings your child adventure and intrigue through:
A Mission Assignment Letter that introduces each adventure
A 32-Page Puzzle Book with challenging and colorful mazes, word games, coded messages, word searches and Hidden Pictures puzzles that give the clues to solve the mission
6 Villain Cards that provide comical, collectible descriptions of each case's suspects
A Fact-Filled Country Guidebook with information, colorful photographs and geography for children to use in solving the mystery (and to use for school!)
A Storage Portfolio
A Collectible Mission Tag that commemorates each mystery
PLUS, your first kit includes 3 bonus gifts:
FREE World Map
FREE Secret Agent Passport with Visa Stickers
FREE Mission Tag Spy Ring
$0 Discount applied in cart.
When you order TOP SECRET ADVENTURES Club today, we'll send you your first Adventure Kit for FREE, plus FREE shipping and handling. We'll also send the bonus World Map, Passport with Stickers, and Mission Tag Spy Ring FREE! We'll then send a new Adventure Kit about every three weeks for just $15.95 per Adventure Kit plus $2.98 shipping and handling, conveniently charged to your credit card.
There is no minimum number of kits to buy, and you are free to cancel at any time. You can return any shipment you don't want at our expense and receive a full refund credited to your account. Your satisfaction is 100% guaranteed.
Your first shipment will arrive within 2 to 4 weeks. All payments are in U.S. dollars. Sales tax will be collected where applicable.
Get these special gifts FREE with your first shipment:
Detailed world map poster
Secret agent passport with visa stickers
Spy key ring to hold collectible souvenir tags from each mission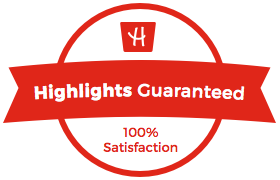 Our Guarantee
Your satisfaction is 100% guaranteed. You may return any shipment and owe nothing. If you wish to cancel an order or stop a shipment, just give us a call.